We created a tailored theme to our nopea.media plugin for Port of Hanko with colors and fonts according to their brand identity. With the tailored theme, Port of Hanko can easily create brand-compliant PDF and printed products such as price lists and brochures straight from their WordPress site.
Port of Hanko is one of the most important international naval transport points in Finland. With an immediate connection to the open Baltic Sea situated at the southernmost point of Finland, the Port of Hanko offers an extraordinary and easily reached service for international trade to and from Finland.
Port of Hanko is our old customer to whom we have earlier implemented e.g. document templates and a newsletter service. Now, the company wanted to use our nopea.media service for creating presentable and brand-compliant PDF and printed publications.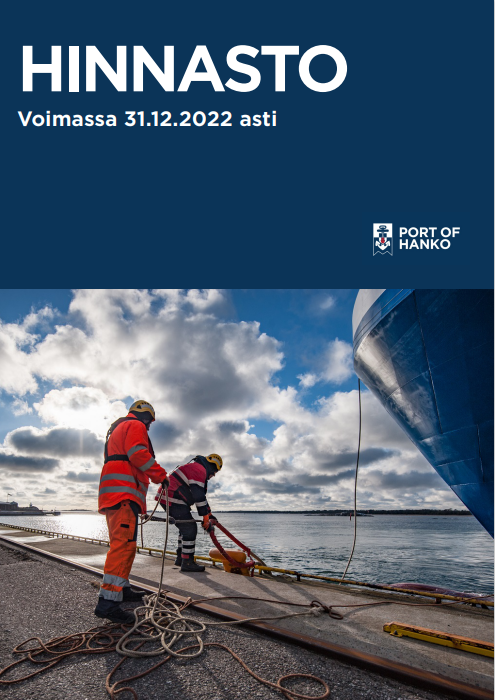 Generate print-ready PDFs easily from web content with nopea.media
Nopea.media's Print PDF Generator and Publisher plugin is a WordPress plugin that makes it possible to generate print-ready PDF pages and publications straight from WordPress dashboard. The plugin's PDF blocks and settings panel make it easy to generate a PDF file from any WordPress post or page and adjust the layout as preferred. You can then select the articles of your liking to compile a print-ready PDF publication with footers and a table of contents.